The first step of the agreement between Italian Exhibition Group (IEG) and Koelnmesse was presented today at a press conference at Sigep in Rimini
Speeches by IEG CEO Corrado Peraboni and Gerald Böse, President and CEO of Koelnmesse GmbH
The gelato, pastry, bakery and coffee show will take the best of dolce foodservice to Asia
Rimini (Italy) 15th March 2022 - The strategic partnership between Italian Exhibition Group and Koelnmesse is taking off decisively. In accordance with the memorandum of understanding of recent months, Sigep, the IEG event held every year at Rimini Expo Centre representing the excellence of Italian-made products in the gelato, artisan pastry, bakery, chocolate and coffee sectors, shall be extended to worldwide locations where editions of Koelnmesse's food shows "powered by Anuga", the leading global event for the food and beverage industry, are scheduled to take place, as well as to new markets that are potentially profitable for both IEG and Koelnmesse .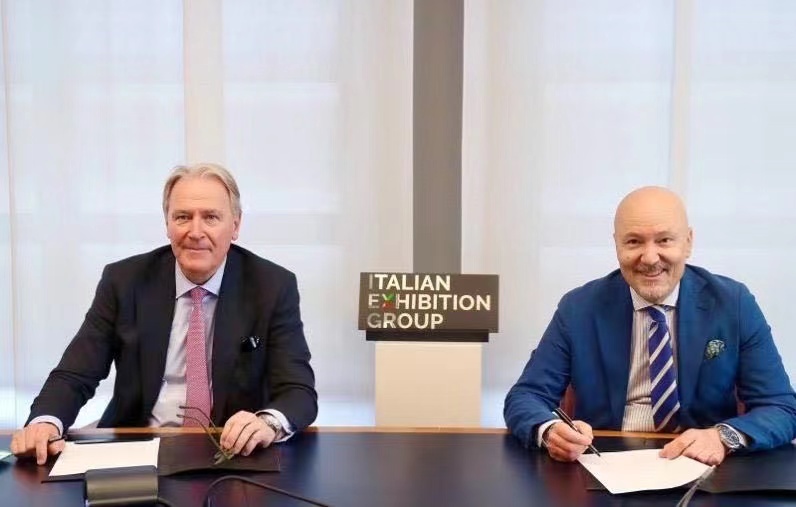 SIGEP CHINA 2023 ANNOUNCED AT PRESS CONFERENCE
Today, at the 43rd edition of Sigep, ongoing until tomorrow, the first stage of this new, important business opportunity for the entire dolce foodservice world was presented at a press conference.
IEG CEO, Corrado Peraboni, and the President and CEO of Koelnmesse GmbH, Gerald Böse, signed the Letter of Intent (LOI) after having illustrated, during the press conference, the first event in the agreement schedule: the Southern China international gelato, pastry, bakery and coffee trade show, scheduled to take place from 10th-12th May 2023 at the World Exhibition & Convention Centre in the city of Shenzhen, where Sigep China will make its debut. It will be co-located with Anufood China – powered by Anuga, Koelnmesse's leading food event in the south of China.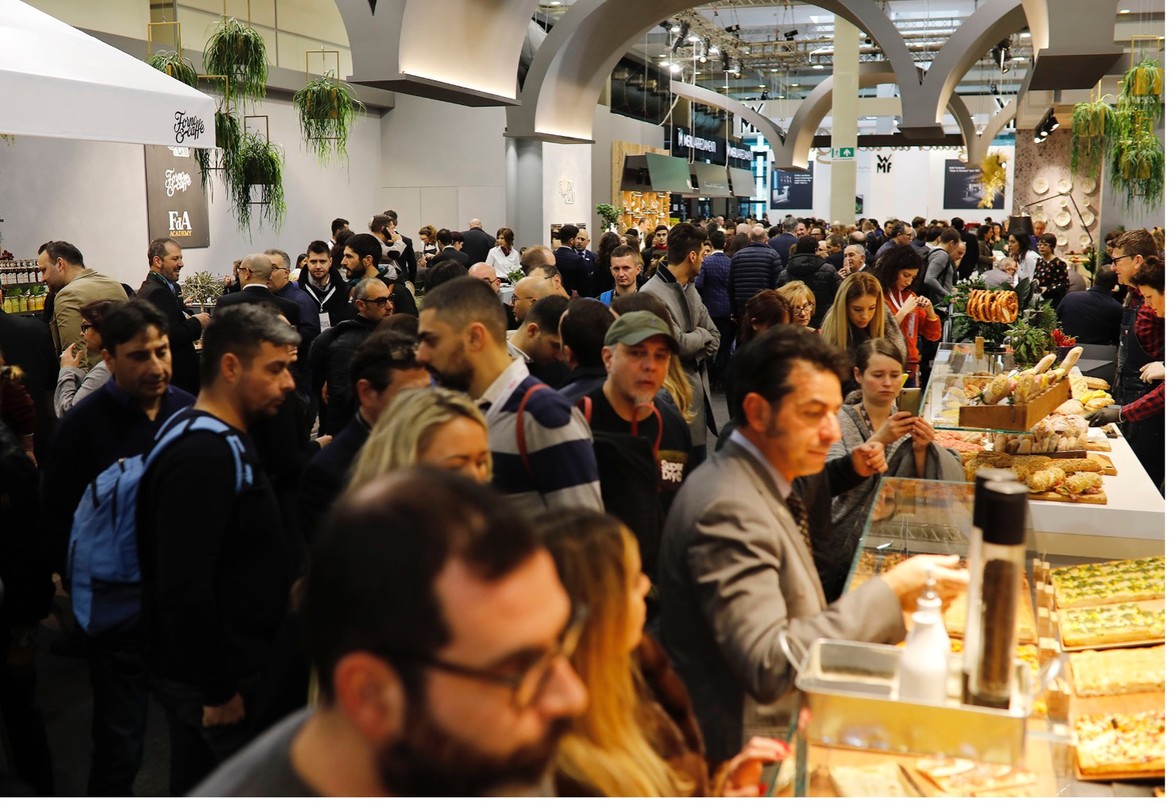 STATEMENTS ON SIGEP CHINA 2023
"With this agreement, Sigep, which is one of our flagship events, will strengthen its mission as the standard-bearer of Made in Italy food products in the world," said Corrado Peraboni, CEO of IEG "starting, together with Koelnmesse, from China, which is the main foreign market outlet for Italian exports. Made in Italy, which, according to Istat (the Italian Statistics Institute), had almost reached a turnover of 500 billion Euros at the end of August 2021, registered a double-digit increase in Beijing, equal to almost 20%."
"Only a few weeks after signing the global strategic partnership with IEG, we are now very pleased to further expand our cooperation with SIGEP in China. This enables us to offer our Chinese customers a wide range of services on the spot and to intensify our contact with them, even in times of COVID-related entry restrictions to Europe," explains President and CEO of Koelnmesse GmbH Gerald Böse.
"Signs of interest in artisan gelato consumption are also coming from China in the Italian gelato parlour chain segment," added Francesco Santa, IEG International Business Development Director, "which, according to Sistema Gelato, registered a 20% growth in the number of directly operated and/or affiliated points of sale in China in 2021, despite the pandemic. We will therefore arrive at the World Exhibition & Convention Centre in Shenzhen with excellent prospects."
THE ARTISAN GELATO MARKET IN CHINA
Sistema Gelato analyses sales point openings/closures for the top 50 Italian gelato parlour chains. In 2021 there were 60 active points of sale in China, while in 2020 there were 50, an increase of 20%.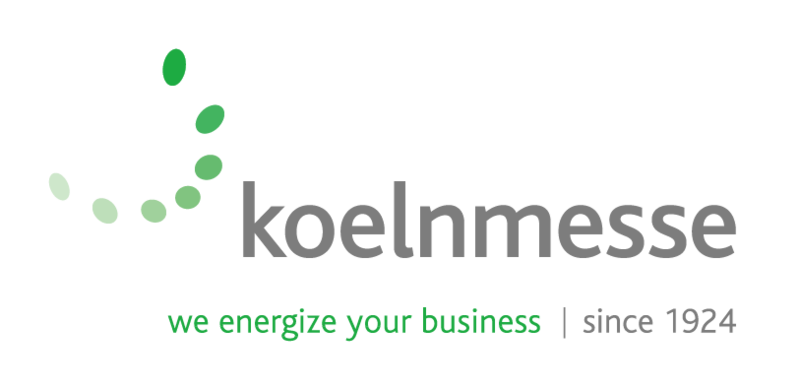 Koelnmesse – industry trade fairs for the food and beverage
Koelnmesse is an international leader in organising trade fairs in the food and beverage segment. Events such as Anuga and ISM are established, world-leading trade fairs, hosted in Cologne/Germany. Anuga HORIZON in 2022 will mark the launch of an additional event format dedicated to food industry innovations in Cologne. In addition to the events at its Cologne headquarters, Koelnmesse also stages numerous food trade fairs with different sector-specific areas of focus and content in further key markets across the world, including Brazil, China, India, Japan, Colombia, Thailand and the United Arab Emirates. These global activities enable Koelnmesse to offer its customers bespoke events and leading regional trade fairs in a variety of markets, thus creating the foundation for sustainable international business. Koelnmesse is also ideally positioned in the field of food technology with its leading international trade fairs Anuga FoodTec and ProSweets Cologne and its global network of satellite events.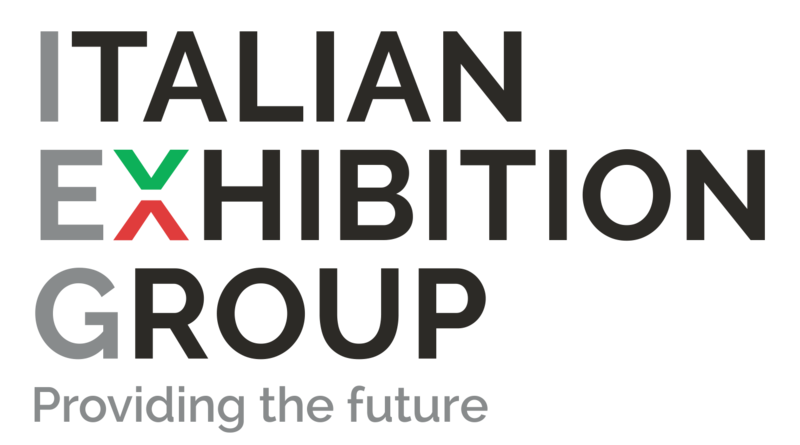 ITALIAN EXHIBITION GROUP S.P.A.

Italian Exhibition Group S.p.A. - a joint stock company listed on Euronext Milan, a regulated market organised and managed by Borsa Italiana S.p.A., has a consolidated Food&Beverage Network, a system of leading trade shows representing the Italian Hub for developing the global Out of Home Market. IEG, with its facilities in Rimini and Vicenza, achieved national leadership over the years in the organisation of trade shows and conferences. The development of activities abroad - also through joint-ventures with global or local organisers, in the United States, United Arab Emirates, China, Mexico, Brazil and India, for example - now sees the company positioned among the top European operators in the sector.
This press release contains forecast elements and estimates that reflect the management's current opinions ("forward-looking statements"), particularly regarding future management performance, realization of investments, cash flow trends and the evolution of the financial structure. For their very nature, forward-looking statements have a component of risk and uncertainty, as they depend on the occurrence of future events. The effective results may differ (even significantly) from those announced, due to numerous factors, including, only by way of example: food service market and tourist flow trends in Italy, gold and jewellery market trends, green economy market trends; the evolution of raw material prices; general macroeconomic conditions; geopolitical factors and evolutions in the legislative framework. Moreover, the information contained in this release, does not claim to be complete, and has not been verified by independent third parties. Forecasts, estimates and objectives contained herein are based on the information available to the Company as at the date of this release.